Helping Those Charged with Domestic Violence in Queens County
Queens Domestic Violence Lawyer – With Years of Legal Experience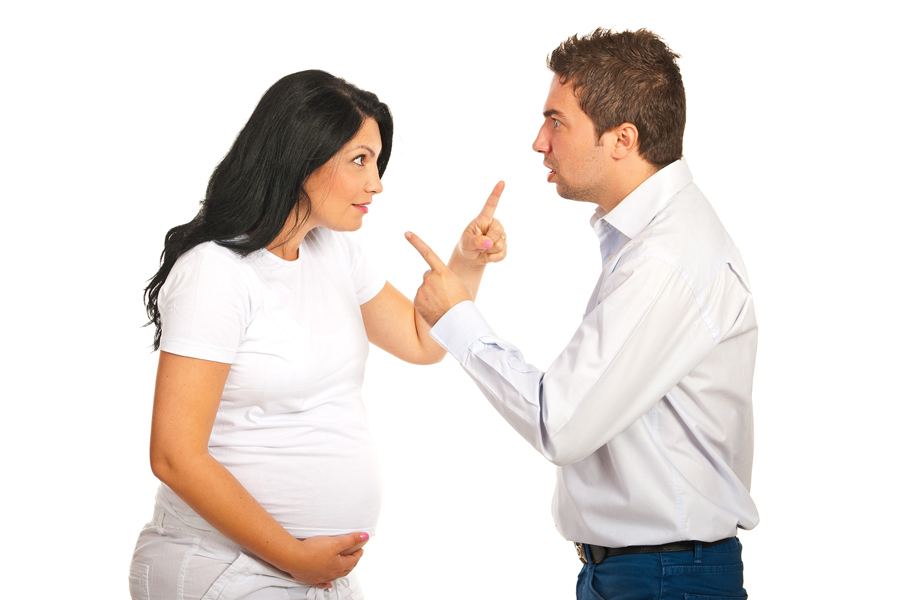 By hiring an award-winning attorney, you can guarantee that you will be given an honest and aggressive defense.
An experienced and honest domestic violence lawyer will provide an aggressive defense to your case.
Our colleagues and clients have deemed us one of the best law firms in Queens County and our positive reviews attest to the level of service our lawyers provide.
The top attorneys of Mirsky Law Firm are here to work with you through the complicated and sometimes confusing legal process.
Being accused of domestic violence is a serious charge. For those who are accused, once it's out there, it can be difficult to clear an innocent person's good name. You need a strong legal advocate who will represent you and help you pick up the pieces after you've been falsely accused of such a violent crime. The reality is these types of accusations can forever shift family dynamics, often the damage is permanent, especially if there are ulterior motives at play. It's not uncommon for domestic abuse accusations to come up during a divorce or in custody disputes and the sooner the charges are addressed, the sooner the focus can turn back to resolving any custody or divorce issues. Our domestic abuse lawyers in Queens are experts in representing those facing these types of charges.
David and his team focus only on criminal defense and with many years' experience, he is known in legal circles in Queens, Long Island and surrounding areas as a formidable advocate for his clients. His success rate speaks volumes about his tenacity and dedication to both the New York legal system and more importantly, to his clients. If you have been accused of domestic violence, speak to a knowledgeable domestic violence attorney at Mirsky Law Firm today.
Need Domestic Violence Legal Advice?
Once you've been arrested and charged, police will take your statement as well as the statement of the person who's accused you of domestic abuse. Law enforcement must remain in compliance with the laws governing family violence in New York. They are trained to memorialize the statements provided to them by the accused, the alleged victim and any witnesses. They must also neutralize any potential problems that could arise after they leave. This usually means one party is placed under arrest.
The severity of these allegations can result in job losses and of course, the damage to one's reputation. If you are in the middle of a family law dispute involving child custody or visitation rights, a domestic violence charge can affect the outcome of these issues as well. None of this is easily repaired. When the accusations are not true, the emotional burdens are made worse ten-fold. It's one reason criminal defense attorney David M. Mirsky works so hard to protect his clients and their reputations when their good names are being attacked. He understands it takes a vigorous defense to protect those who have been falsely accused of violence of any kind. His Queens, New York law firm is home to a dedicated staff who are as committed as he in the defense of these cases.
Once this process begins, a series of legal actions begin and can include court appearances, restraining orders, bond hearings and eventually, rulings that require some type of anger management or domestic violence classes. This is in addition to any jail time and monetary losses. The judge might also put a restraining order or order of protection, as it's sometimes called, in place. This means that the accused is not only forbidden to go near his or her spouse, but it also means child visitation exchanges become more complicated. When it affects the relationship with someone's children, it's especially difficult.
What is Domestic Violence?
Many people believe that domestic violence is defined with narrow parameters. They equate it to physical assaults on women by their husbands or boyfriends. In New York, domestic violence can also include threats made to either the husband or wife, child endangerment, stalking, elder abuse and even destruction of property. The numbers are on the rise, too. These cases are notoriously difficult because it often involves "he said, she said" and just as this crime is on the rise, so is the number of false accusations. In fact, in New York City alone, police respond to, on average, 600 calls. That equates to a massive 250,000 calls a year. You need a confident, committed Queens domestic violence lawyer to ensure your voice is heard and to present with accuracy the facts associated with your case. If you have been accused of domestic violence, seek representation from a criminal defense lawyer at the Mirsky Law Firm as soon as possible.
Queens Domestic Violence Bureau
Did you know that in Queens County, the district attorney automatically forwards these types of cases to its Domestic Violence Bureau? Another branch of this division is the IDV. The Integrated Domestic Violence office allows the judges to combine both the family concerns, such as visitation issues, with the actual criminal charges with the goal of providing a seamless solution that doesn't further damage the family unit. We tell our clients who have been accused of any type of family violence that even if the accuser rescinds the complaint, the courts remain involved. It's a bell that cannot be unrung.
We take these domestic violence cases seriously and we too conduct our own DV investigations on your behalf. You can be sure that the district attorney is carefully exploring the details of your domestic violence case and he has investigators on the payroll for cases like these. Our simultaneous investigations often result in very different conclusions.
While the temptation is to settle the case in any way possible just to bring it to its end, we advise our falsely accused clients to see it through because of the long term repercussions. For instance, if you're in the medical field, having a conviction like this can prevent you from becoming licensed in your specialty in the future. Many sectors conduct in-depth background checks these days and these types of cases are exactly what prevents so many from moving up in their chosen careers. Further, you may be ordered to seek other counseling, such as psychological help, parenting classes and if there's a history of substance use, you may be ordered into a drug intervention program. To an innocent person who just wants to put it behind him, you can be sure that won't happen in the short term and it just may be that you will have to pay for any of these programs you're ordered to attend.
These are challenging cases, but our experienced Queens criminal defense lawyers find that the challenging cases are often the ones that other Queens criminal defense attorneys in the state of New York won't pursue. We invite you to contact our law offices today by calling 718-412-8322 or filling out the form on this site. Please allow us to schedule a complimentary consultation so that you can arm yourself with correct information as you go about the business of deciding the best route for resolving false allegations against you. We can discuss our legal services and how we will support you as a client in greater detail during the consultation. Only then can you begin to put the events behind you and move forward in your life.