Queens Robbery Defense Attorney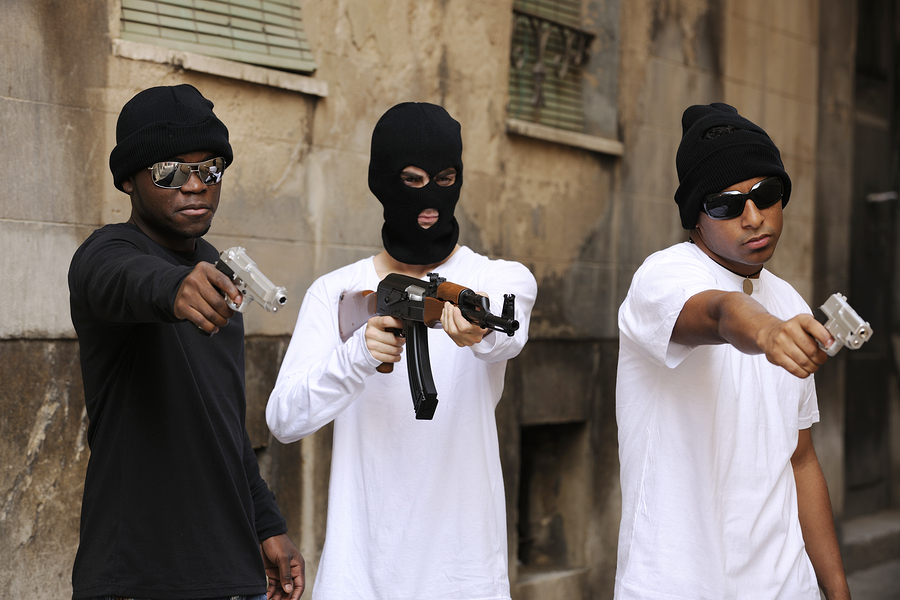 Robbery is a serious crime with steep punishments in New York. Even for those with no criminal record, if they are convicted, they face many years in prison and in most cases, they are ordered to pay restitution for their crime. There are varying parameters that define robbery charges. For instance, armed robbery can be charged if the accused is believed to have incorporated physical force, threats or the use of a weapon. In fact, if someone is arrested who was carrying a weapon but never revealed to the victim, law enforcement as well as the New York courts equate that to intention simply by its presence.
For more than twenty years, criminal defense lawyer David M. Mirsky has represented those arrested for robbery and who face considerable prison terms. He goes above and beyond for his clients and is tireless in his approach. He and the entire Mirsky Law Firm family are committed to creating a formidable defense that's tailored to the different needs and circumstances of their clients. They understand the overwhelming stress and fear that comes after being arrested for robbery in Queens, Long Island and Mineola. If you have been arrested or if you are under investigation for robbery, protect your rights by contacting a Queens criminal defense attorney at Mirsky Law Firm today.
What if it was a Toy Gun Used in an Armed Robbery?
The use of a toy weapon, or pretending to have a weapon when you don't matters little from a legal perspective. Many people believe that because the gun wasn't real, it should serve as proof that there was never any intent to cause physical injury. It is still considered armed robbery by the courts and law enforcement though and requires an experienced lawyer who can navigate those complicated cases.
While legal representation is required, it doesn't mean that all lawyers are the same. Many Queens criminal defense lawyers focus on other legal specialties and therefore cannot always commit to creating a strong defense for those charged with serious crimes like armed robbery. Others in the public defender's office may be inexperienced or simply woefully short in understanding various legal criminal procedures. Unfortunately, that inexperience or stressed lawyer with too many clients can mean the difference between freedom and conviction. Is it a risk you really want to take? The prosecution team will try to establish intent that weapons would be used. We work hard to prevent that from entering into the testimony and by ensuring that much, it can significantly affect the outcome of your case. In criminal cases, there are no small details. Everything is significant.
What's the Difference Between Burglary and Robbery in New York?
It's important to understand the charges you possibly face. One of the more common misconceptions is that committing a burglary in New York is the same as committing robbery. Burglary is the act of breaking and entering a dwelling with the intent to commit a felony theft or other crime. The charges and circumstances play a role in how the state chooses to prosecute. It might be that a client faces first degree charges, though in some cases, the crimes warrant a second or third degree burglary charge. These are the details we discuss at length with our clients during our initial meetings.
Robbery is a felony in New York. It's defined as the theft of one's property through physical force or intimidation. For it to be classified as an aggravated robbery, the presence and/or use of a weapon is required. That includes the toy gun scenarios outlined above. If a person is convicted of this offense, it can mean a potential sentence of a lifetime behind bars.
There exists no "one size fits all" solution for those charged with armed robbery in Queens, Long Island or Mineola. It's also important to understand that unlike our favorite crime/legal/police TV shows, resolution takes more than an hour. It's certainly not as coordinated. There are many considerations and while they can all be frightening, overwhelming and downright confusing, our criminal defense lawyers are with you every step of the way. We cover the bases, no matter what your case needs. We have a powerful network of private investigators, polygraph examiners, expert witnesses and any other legal tool our clients require at our disposal.
Our Criminal Defense Attorneys are with You Every Step of the Way
We are with you through every criminal preliminary hearing, bond hearing and the trial if it gets that far. If appropriate, we will negotiate with the prosecutor to have your charges reduced. We keep you current on every detail and we present you with every offer or recommendation the prosecution provides regarding your robbery charges. Our goal is to guide our clients, but we also respect the fact that ultimately, it is your decision on how you wish to proceed. We give you the information and guidance to ensure your decision is right.
Whether your case will require additional evidence from private investigators or will include witnesses who are reluctant to testify, the criminal court process has many stages. Some actions, such as plea negotiations, take place outside of the formal courtroom setting. Additionally, you have the right to counsel at any custodial police interrogations and we vehemently encourage clients to use their right to call an attorney during this time. Our Queens robbery law firm's goal is to provide all defendants with powerful legal representation during all stages of the criminal defense process.
We have the most powerful legal system in the world and those who find themselves facing a conviction and a prison sentence deserve the best legal representation available. We and our support staff are diligent in our efforts to defend you. Our Queens County attorneys have years of criminal law experience, and have represented clients charged with a variety of offenses, including violations of probation or parole, grand theft (larceny), sex crimes, and violent crimes.  Make no mistake: we aggressively litigate on behalf of our clients if no agreement can be reached before the trial. We fight for you, your family and your rights.
Mental Illness in the New York Criminal Court System
Because of growing numbers of diagnoses of a psychological nature, we see many clients who have mental diagnoses. Some of our criminal defense clients have served bravely in our military and suffer from PTSD, depression, anxiety disorders and more. We owe them the benefit of a powerful representation.
We invite you to contact our offices today to explore your options and to begin the process that will bring you through this crisis. Our team will schedule a complimentary consultation to discuss the intricacies associated with your case. Please call us for help today at 718-412-8322 or filling out the form on this site immediately after an arrest.