Queens Sexual Assault Defense Attorney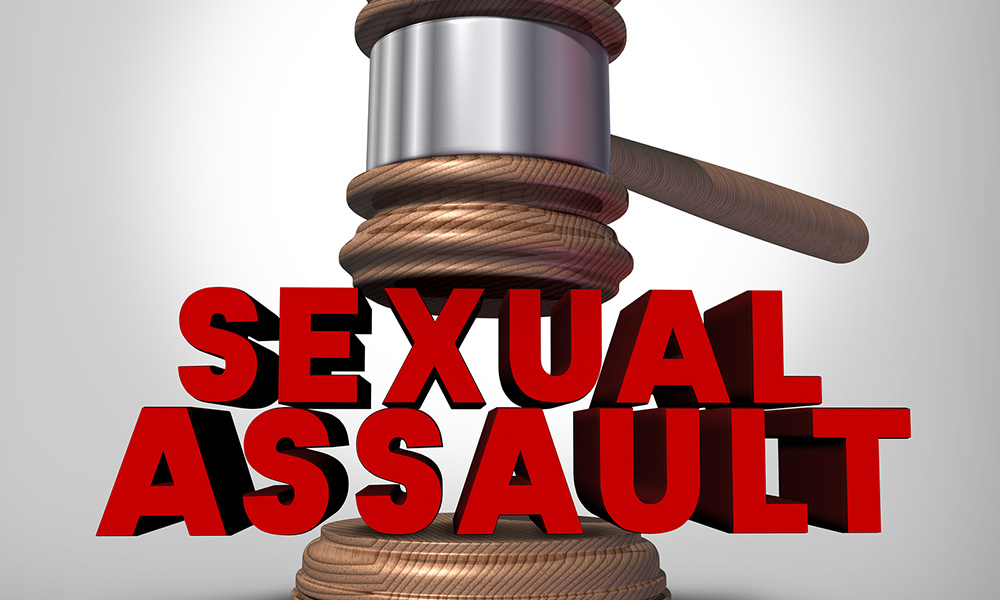 One of the more difficult aspects in our criminal justice system is found in the area where sex crimes are committed. Those crimes include sexual assault, forcible rape and other sexual abuse allegations.
There are many variables at play when it comes to ascertaining how many false charges of rape and other sex crimes there are in this country. The truth is crucial, even if it's not always evident. These charges can and sometimes do instantly label the accused as a rapist, even before he's had his day in court. Because of the seriousness of the accusations, the repercussions of being found guilty and the domino effect it can have on families, having a qualified Queens, New York sexual assault lawyer to defend your case can be the difference in a life forever ruined or an acquittal of the charges when one is falsely accused. Don't leave your future to a blind leap of faith. Seeking legal guidance from a Queens County criminal defense lawyer early on is crucial.
What is Sexual Assault in New York?
Sexual assault crimes refer to forcing a person into any kind sexual activity without their consent. It can include any act of sexual contact, though it's not an element that's required in our New York courts. It might include child molestation, unwelcome sexual conduct, forcing someone to kiss you, sexual torture, and even the threat of assault; these are all enough to warrant criminal charges. A conviction is always a felony and requires a convicted person to register with the Division of Criminal Justice Services. The stakes are high and a sex crimes lawyer is a must-have.
The psychological repercussions for those who have been falsely accused of such brutal crimes can forever change their lives, even though there is no conviction on their record. It often comes with a loss of reputation among friends and family, job losses, financial struggles and a loss of one's freedom. The families pay a high price as well. Just as bad is the realization that a sexual assault did occur, but the wrong person is being targeted, especially when children are involved.
I've Been Wrongly Accused of Rape
Each day brings cases of people being not only wrongly accused of rape or other sexual assaults, but also being convicted for a sex offense they did not commit. It's not uncommon for time to pass–sometimes even years–before they are able to prove their innocence and usually, it's after they've spent decades in the New York prison system.
We've all heard stories on the news of neighbors agreeing to keep an eye on the kids while Mom or Dad runs to the corner store, only to have a knock on the door from police who are there to arrest the Good Samaritan after a child has accused him of molestation, assault or rape. It takes an aggressive attorney and his support team to tackle these types of cases in a courtroom. They're emotional, intimate and require compassion. Sex crimes lawyer David M. Mirsky has represented clients for more than two decades as they try to reinstate their good names. In this country, we are innocent until proven guilty in legal circles. In our communities, it may not be that simple. Our Queens criminal law firm has successfully defended our clients against such allegations and will continue to do so as long as there are falsely accused defendants.
The stigma associated with sex crimes changes one's personal life forever as well as the lives of his family members. Those convicted of any kind of sexual crime almost always receive long prison sentences, orders of restitution and a lifetime registration as a sex offender with the state. Defeating these types of charges requires a multi-faceted approach, access to the legal tools that can change the way a case unfolds and the commitment of a law firm determined to keep an innocent person out of prison. These are often time-consuming, though necessary, efforts that can take years to resolve.
Our Queens sexual assault lawyers represent clients charged with:
Sexual misconduct, including those committed in the workplace
Rape
Criminal Sexual Acts
Sexual abuse
Aggravated sexual abuse
Child Molestation
If you have been arrested in Queens or Long Island for one of these sex offenses, don't face the charge alone. It's best to find a Queens criminal defense attorney who can defend your rights every step of the way–from the initial arrest all the way through to the trial and sentencing.
Sexual Assault Crimes Lawyer in Queens, NY
The laws surrounding sexual assault in New York can be a bit confusing, partly because of the various terms used to describe sexual crimes. It's important to understand the charges you're facing so that a proper defense can be mounted. Some of the crimes are felonies and others can be misdemeanors. The prosecutors face many challenges in their efforts to convict, but a solid defense includes a look at the charges you face to ensure they are in line with what you've been charged. It's not always a seamless element. These are notoriously difficult cases for prosecutors, though they're often intricate and difficult for the defense, as well.
Which Sex Crimes are Most Serious in New York?
The sex crimes that demand longer New York prison sentences for the guilty include rape in the first degree, predatory sexual assault, aggravated sexual abuse in the first degree and criminal sexual acts in the first degree. All of these are considered major felonies and all come with extensive prison sentences. Because they are so serious, the prosecution's challenge is demonstrating its evidence is strong enough to support the conviction. This can be done with DNA evidence, interviews with any witnesses, electronic evidence, such as video or audio and biological evidence found in rape kits or processed at the crime scene. The victim may or may not testify, but the goal of our sexual assault legal team is to preserve the victim's dignity, but to also provide a vehement defense of our client.
Our clients are always our priority and if you've been charged with committing a sexual assault or other sexual crime in New York, we encourage you to seek legal representation as soon as possible. These are the types of serious criminal cases that require early legal intervention for the accused, especially if the accused is innocent. We offer our clients decades of experience, a commitment to their needs and an ethical approach that serves our clients and their families. Please contact our experienced defense attorneys for help with your sex crime case by calling 718-412-8322 or filling out the form on this site.