Client Reviews
At Mirsky Law Firm, we understand how a criminal conviction can change your life. For this reason, our criminal defense attorneys will go above and beyond to protect your future. Some of our many practice areas include DWI, assault and battery, domestic violence, and drug crimes. Regardless of the charges you are facing, we will fight tirelessly to reach the best possible outcome in your case. Find out how we have helped our former clients by reading some of their reviews below:
Excellent attorney , he tells it like it is and gets incredible results , he amazes me every time I call him for help and that's pretty often.
Zachary Kelly
Mineola, NY
He's professional, knowledgeable, and very effective. Someone you can count on to represent you!
Daphanie McGowan
Mineola, NY
My lawyer since 2003 the best lawyer u can have from traffic tickets to murder …mr mursky is the best !!!!!
David was recommended by a lawyer who I worked with in CT. He did a terrific job resolving a thorny matter for a relative of mine. David's work was timely, thoughtful and yielded a terrific result. If you need an excellent lawyer in Eastern Long Island, you should call him.
David Mirsky is the most amazing traffic lawyer in the world! I've known him for over 10 years and he's never let me (or anyone I referred) down.
James Derrico
Mineola, NY
Best traffic lawyer you can find.
Vanessa Domingo
Mineola, NY
Universally loved. Gets the job done.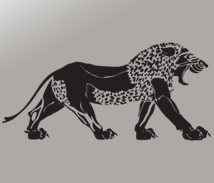 Mr. Mirsky is amazing. He will fight for you from start to finish and give you outstanding results. He's knowledgeable, experienced, and knows what he's doing. You can rely on him for anything