Long Island White Collar Crime Defense Attorney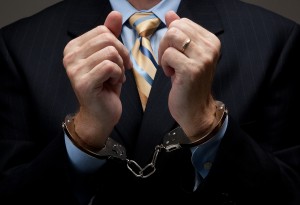 If someone entrusted you with a job, which led to a loss of funds, whether it was your fault or not, you may be charged with a white collar crime, and we can fight to prove your innocence. It is important that you hire a Long Island white collar crime defense attorney who can explain your side of the story in a way that will prove you had the best intentions and acted within the law. You need to hire a Long Island white collar crime defense attorney who knows the legal system and has years of experience fighting for those accused of white-collar crimes.
White Collar Crimes
White-collar crimes are almost always non-violent, financially-focused crimes carried out in stealth by professionals, business persons, or con artists. Some white collar crimes involve the use of the internet. According to the FBI, a white-collar crime involves lying, cheating, or stealing. There are many different white collar crimes, including:
credit card fraud
embezzlement
money laundering
Medicaid and Medicare fraud
insurance fraud
identity theft
mail and wire fraud
real estate and mortgage fraud
racketeering
securities and tax fraud
Most white-collar crimes in the state of New York are charged as one of these offenses: forgery in the first, second, or third degree; criminal possession of a forged instrument in the first, second, or third degree; and criminal impersonation in the first or second degree. The majority of white collar crimes are felony charges, and many are federal charges, meaning you will need to work with an attorney who is knowledgable about federal criminal law and can handle representing you in federal court.
These crimes are heavily punished as they can cause individuals to lose their entire lives savings, reduce a parent's ability to help their children go to college, and even make it difficult for victims to pay their bills. If a prosecutor brings a fraud or embezzlement charge, civil lawsuits filed by the victim or victims are likely to follow. In some cases, white collar crimes may not only lead to jail time, but it may lead to your property being seized by the government in order to pay those victims back for their losses.
A conviction can also impact other areas of your personal life, including your future as a professional. It will also make it very difficult to find a job, especially a job that would pay as well as your last job and have as many responsibilities. Perhaps you had a job with a company that used you to unknowingly filter money out of one of their client's accounts. You had no idea of the scam, and you certainly didn't know that the company was performing illegal activities.
Even if you are charged with a white-collar crime and you are ultimately acquitted, a white-collar criminal procedure can consume a great deal of your time and resources. A preliminary investigation can go on for weeks and even months. Having a good criminal defense attorney on your side can expedite the procedure and sometimes even bring it to a quick – and positive – conclusion. If there's reason that you shouldn't be prosecuted, or if there is a reason why the charges should be dropped after they're filed, a good defense attorney will find that reason.
If you put a good defense attorney on your case early, that attorney can sometimes negotiate on your behalf – before the situation turns calamitous – and arrange a plea agreement that's acceptable to everyone involved. If you are being investigated for or accused of any white-collar crime in New York take your case as quickly as possible to an experienced Long Island criminal defense lawyer.
How To Protect Yourself In An Investigation
In the state of New York, if you're being investigated for a white-collar crime, if you believe that you are under suspicion, or if you've already been charged and your case is pending, seek representation from an experienced Long Island criminal defense lawyer as quickly as possible. Investigations into white collar crimes often lead to charges, convictions, and sentences that can include stiff fines and lengthy prison terms. The criminal penalties are sometimes only the beginning, because a conviction for a white-collar crime is almost always followed by a civil lawsuit filed by a victim or victims seeking to recover losses.
Anyone on Long Island or in New York City who is suspected of or charged with a white-collar crime will absolutely require the services and skills of a criminal defense attorney who routinely handles these types of cases. Because white-collar crime suspects are considered non-violent and pose no immediate risk to public safety, investigators may feel free to take their time. In other words, an investigation can take months. The intervention of an experienced criminal defense lawyer can sometimes speed up an investigation, and in some cases, your attorney can "get ahead" of the case and keep charges from being filed or arrange for reduced charges and an acceptable plea bargain. A good defense attorney will save you time, money, and grief if you are a white-collar crime suspect.
If charges are filed against you, your attorney can gather evidence and examine witnesses on your behalf; cast doubt on the state's case against you during the trial; and fight diligently and aggressively for the justice you need and deserve. Do not face a white-collar criminal charge by yourself – far too much is at risk. Do not speak to investigators, police officers, or prosecutors without having your own attorney present. If you are accused of a white collar crime anywhere on Long Island or in New York City, obtain the help you need, and speak immediately to an experienced Long Island criminal defense lawyer.
Hire A Long Island White Collar Crimes Attorney
Now, facing criminal charges for a crime you didn't intend to commit, you need an experienced Long Island white collar crime defense attorney on your side. If you were charged with a white-collar, you must prove that you did not intentionally deceive victims to defraud them. An experienced Long Island white collar crime defense attorney like David M. Mirsky can help you with your fight. We are prepared to present a case to prove that you are innocent. The longer you wait to make the call, the less time our white collar criminal defense attorneys have to review your case, discuss the matter with you, and prepare the best defense for your legal needs. Please call today or fill out the form on this site to schedule an initial consultation with one of our Nassau County and Suffolk County criminal defense lawyers. Your freedom is at stake–let the Mirsky Law Firm represent you today!