Long Island Assault And Battery Lawyer – Defending Clients Accused in Suffolk and Nassau Counties
Law Firm With Decades of Experience Defending Charges In New York
The award-winning lawyers of Mirsky Law Firm are some of the best in the state of New York and regularly receive positive reviews.
If accused of assault and battery, an individual needs the services of an honest and aggressive defense attorney.
We are experienced trial attorneys who have a rating of

Mirsky Law Firm

5.0

/5.0 stars – based on

8

reviews, making us one of the top law firms throughout Long Island.
In New York, assault and battery is when a person attempts to or actually physically strikes another person. Also included are placing someone in fear of immediate harm or actions in a threatening manner. A more serious charge of "aggravated" assault and battery may occur if someone tries to or does cause severe injury to another person or uses a deadly weapon to cause injury.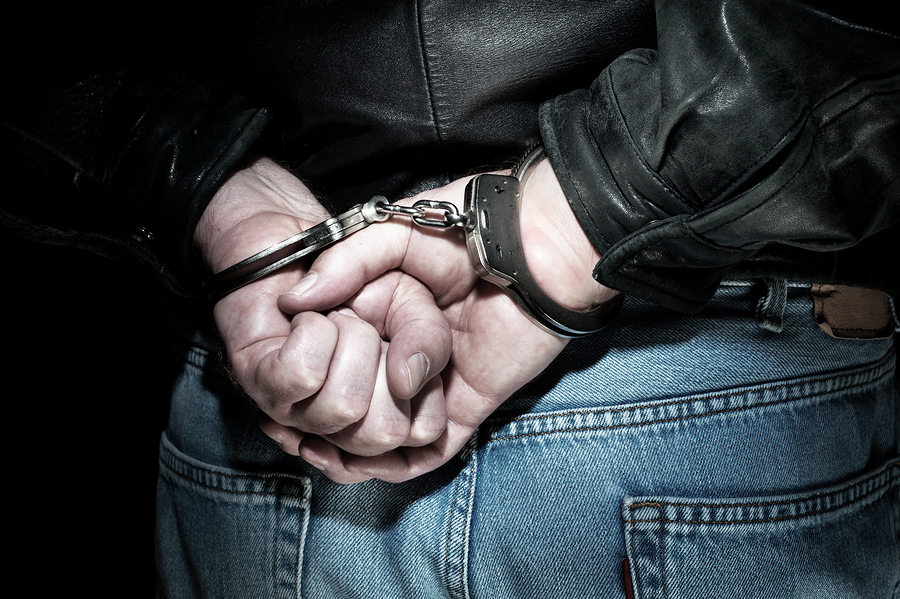 Assault vs. Battery – What Is The Difference Between The Two?
Contrary to what Hollywood portrays, assault and battery are not dependent on one another; a person can commit assault, battery, or both. Assault is the act of putting another person in fear of immediate harm and does not require physical contact. Battery, on the other hand, is when someone actually makes physical contact with another person in a harmful or offensive manner.
In some states, the crimes of assault and battery can be elevated to aggravated assault and/or aggravated battery if one person tries or actually does inflict serious bodily injury to another or if a deadly weapon is used while committing the lesser offense of aggression and/or battery.
Some jurisdictions impose further charges if an assault or battery is against certain protected classes of individuals (like children, the elderly, the disabled) or against certain officials in the performance of their duties (like police officers). If you are facing assault and battery charges, contact a criminal defense attorney at Mirsky Law Firm who can handle every aspect of your case and fight for the best possible outcome.
How Do The Police Investigate Assault and Battery Charges?
When the police have enough evidence to substantiate a charge of assault and battery against a suspect, they are authorized to detain and/or arrest the accused.  A detention does not always lead to an arrest, as a detention allows police officers in the field to maintain control of a suspect while a preliminary investigation of the facts is conducted to determine whether or not an arrest would be appropriate.
Only after police believe that such evidence exists will the suspect be placed officially under arrest. The police do not need the consent of any victims in order to make an arrest.  Criminal charges are brought by the state on behalf of society and a victim declaring they "will not press charges" does not eliminate the duty of police to effectuate an arrest where one is appropriate.
If you are ever being questioned by police officers, it's important to follow this advice: exercise your right to remain silent. Whether a person is detained or arrested, at no time should they make any statements to police or investigators regarding the incidents under investigation.
In most jurisdictions, citizens are only required to identify themselves to police – a requirement that can be satisfied by offering photo identification or, if one is not available, providing a full legal name and date of birth.  Further discussions with law enforcement agents is never required because, after all, if the evidence already exists to support an arrest, the arrest will be completed whether or not the suspect makes any comments.
It's important for people to understand their rights following an arrest. A person's best bet after being arrested for assault and battery is to refuse to make any statements to police and to submit to processing/booking cooperatively.  The sooner processing is completed, the sooner a criminal law attorney can be contacted for sound legal advice.
Is Assault Charged As A Misdemeanor Or Felony?
Most assaults in New York are charged as misdemeanors, however some are classified as felonies. A person commits misdemeanor assault ("third-degree assault') by intentionally or recklessly causing another person to suffer a physical injury.
Misdemeanor assault also occurs if someone negligently injures another person with a deadly weapon or dangerous instrument. If you are charged with assault in the New York City area, you'll need to obtain legal help at once and speak with an experienced Long Island criminal defense lawyer.
New York also recognizes two levels of felony assault: the lower level Class D felony of second-degree aggression and the higher level Class B felony of first-degree assault. While second-degree assault is charged in some cases if a victim suffers a simple physical injury, the higher level first-degree assault charge requires a more severe "serious" injury. Both second-degree and first-degree assault cover injuries caused either intentionally or recklessly. Also, both include injuries caused by a "deadly weapon" or "dangerous instrument."
Assault in the third degree is charged as a Class A misdemeanor in New York and is punishable by up to a year in jail and a fine of up to $1,000. When a defendant is convicted of second-degree assault, a judge may impose a prison term of 3 to 7 years. However, if the defendant is not a second-felony offender or a persistent violent felon, a judge may impose an alternative sentence of one year or less.
Those convicted of first-degree assault face 3 to 25 years in prison. If the defendant is not a previous felony offender or a persistent violent felon, a judge has the power to impose an alternative sentence of one year or less. A defendant convicted of misdemeanor assault may be sentenced to jail for a year or placed on probation for three years and fined up to $1,000.
A conviction can also impact your personal life. Your friends or family members may turn their backs on you as a result of the conviction. It may be difficult for you to find work after a conviction, as many businesses do not want to work with people who have a record.
Is Battery Considered A Misdemeanor Or Felony?
Remember, assault is the intent to make another person feel that he or she is in danger of physical harm. Battery is actually physically harming another person. You can be charged with assault even if you don't actually make physical contact with the alleged victim. In many cases, an assault charge may be filed alone.
A battery charge, however, is usually linked with an assault charge. If you're charged with assault or with assault and battery in Mineola, Nassau County, Suffolk County, or anywhere in the New York City area, take your case to a qualified criminal defense lawyer who can protect your rights in court.
Contact Our Long Island Assault and Battery Defense Attorneys Today
The Mirsky Law Firm is a team of experienced assault and battery defense attorneys, and have successfully handled many cases in New York in their combined 80 years of practicing law. The team of lawyers at Mirsky Law Firm have experience defending clients against a variety of charges, including DUI, sex crimes, traffic offenses, and drug crimes.
Don't trust your future to an inexperienced attorney or Public Defender. If you've been charged with assault and battery in Long Island, Suffolk County or Mineola, call our office or fill out the form on this site now to get the legal protection you deserve. Time is of the essence and we can help, so contact our law office before your chance for effective representation is gone. Long Island criminal defense lawyer Mirsky Law Firm.