Queens Theft and Burglary Lawyer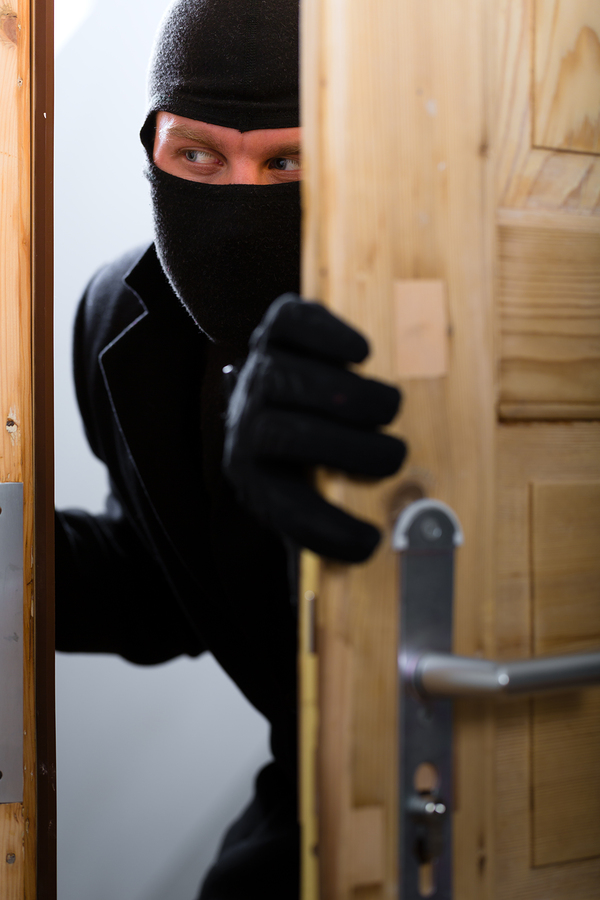 If you've been arrested in New York state on theft or burglary charges, you need quality legal representation from a New York criminal defense attorney immediately. These are serious crimes and the longer you delay securing a solid legal advocate, the greater the odds are that you make incriminating statements that can affect the outcome of your case. The criminal defense lawyers at Mirsky Law Firm have successfully represented clients accused of these crimes for many years. It's a battle you don't have to fight alone – nor should you take that kind of risk with your future. Contact a criminal defense lawyer at Mirsky Law Firm today.
What is Theft in New York?
New York laws define theft as taking someone else's property, whether it's material or more abstract, with no intention of returning it. With the growth of the internet over the past three decades, theft now includes identity theft, theft of digital media rights (DMR) associated with the arts: stealing music or illegal downloading of films, other online assets including hacking into bank accounts or stealing digital gift cards. Intellectual theft and even time theft cases continue to grow not only in New York, but around the country. The ever evolving technological angle requires an experienced Queens theft lawyer to guide his client through the legal maze.
The consequences you face for a theft charge will depend on the value of the property stolen, among other factors. For example, a person who faces misdemeanor petty theft charges, which means the property is valued at less than $1,000, will face fewer penalties than someone who is charged with felony grand theft. For both misdemeanors and felonies, you may face fines and potential jail time.
What is Burglary in New York?
Burglary is trespassing into a building or part of a building with the intent to take another's property and succeeds in doing so. A building, a home or other dwelling may be burglarized, but if someone steals your wallet while you're in a crowd, it's considered theft instead of burglary.
Conversely, robbery is often interchangeable with theft or burglary. Simply defined, robbery is "forcible stealing". The threat of physical harm is present during the commission of a robbery. Queens burglary lawyer David M. Mirsky has represented clients charged with these and other similar crimes for decades. He can help you as well.
Those who are caught, accused and ultimately convicted face a myriad of criminal charges, each depending on the facts of their case. It's the long term losses that are most difficult to overcome. Most people will face big fines, jail time, job losses and in some instances, divorce and other family alienation. Our Queens criminal define lawyers work hard to minimize the damage to our clients. Our goal is to always have the case dismissed, but in our technology driven world, there is often video evidence, witnesses and in some instances, even audio evidence. That doesn't mean there's no bargaining power, though. Our team of criminal attorneys has successfully defended clients by negotiating deals that don't include jail time. It might mean community service and restitution, but in cases like these, there's rarely a job loss involved, which means our clients can begin righting the wrongs right away.
Our theft and burglary lawyers in Queens don't assume a client's guilt. In this country, we believe that you are innocent until proven guilty. It is absolutely the foundation our country was built. The moment we begin dismissing those rights is the moment we begin compromising our freedom. That's why we are aggressive litigators and will fight for clients in court who have been wrongly accused.
What if the Theft was Unintentional?
Many clients, at the time of their arrest, are incredulous that the police are involved. Often, they are under the assumption that they were not breaking the law. For instance, an acquaintance or friend may have needed the use of your truck in order to transport furniture, TVs and other items. What you weren't told is that they don't own those items and the property being moved is actually stolen. Suddenly, you have thousands of dollars in stolen goods on your property. Before you assume things like this don't happen, you should know that they indeed happen and more importantly, they're happening far more often today than they did as recently as five years ago.
There are many statutes that address New York's stance on theft and burglary cases. Without a lawyer to guide you through the complex legal dynamics, you may have a public defender assigned to your case. These lawyers are often new in their chosen careers and may have only recently passed their bar exams. Further, they usually are juggling multiple clients and because of that, may not be able to give each of his clients the time needed to fully develop a defense. These are serious crimes, though, and demand strong representation.
Our Legal Strategies are Custom Created for Each Client
Our lawyers offer a strategic and an aggressive defense for those charged with other theft crimes, including auto theft, grand theft (grand larceny) and property that was stolen by a third party but ended up in your possession. Remember that because you're charged with committing theft or burglary in Queens does not equate to your guilt. It does, however, mean you need to secure qualified legal representation to protect your rights as well as your freedom. We have many decades of experience and we use it to our clients' advantage as we work to provide a solid defense for the crimes they've been accused of committing. Our Queens County criminal defense attorneys are well versed in criminal law, and have experience defending clients in other cases involving sex crimes, violent crimes, DUI, and drug crimes. We are diligent in our reviews of police reports and we secure witnesses and memorialize their testimony in order to better prepare for the case to unfold in a New York courtroom. Not all cases culminate into the need for a trial, but you can be sure we're prepared if it does mean time spent in a courtroom. The prosecution will move mountains to secure a conviction. We move even bigger mountains to ensure our clients are well defended. We are focused on remaining current with the changing laws and our support team works alongside us and our clients as we build your defense.
When you hire the Long Island and Queens theft and burglary attorneys Mirsky Law Firm, rest easy knowing we are confidently guiding you through this overwhelming maze of uncertainty. Your goals are our goals and it's something we take very seriously. Contact us today to learn more about your legal rights. Please call us at 718-412-8322 or fill out the form on this site. Your first visit is free and you'll leave our offices better armed with the information needed to help you decide your best course of action.