Queens Violation of Probation Lawyers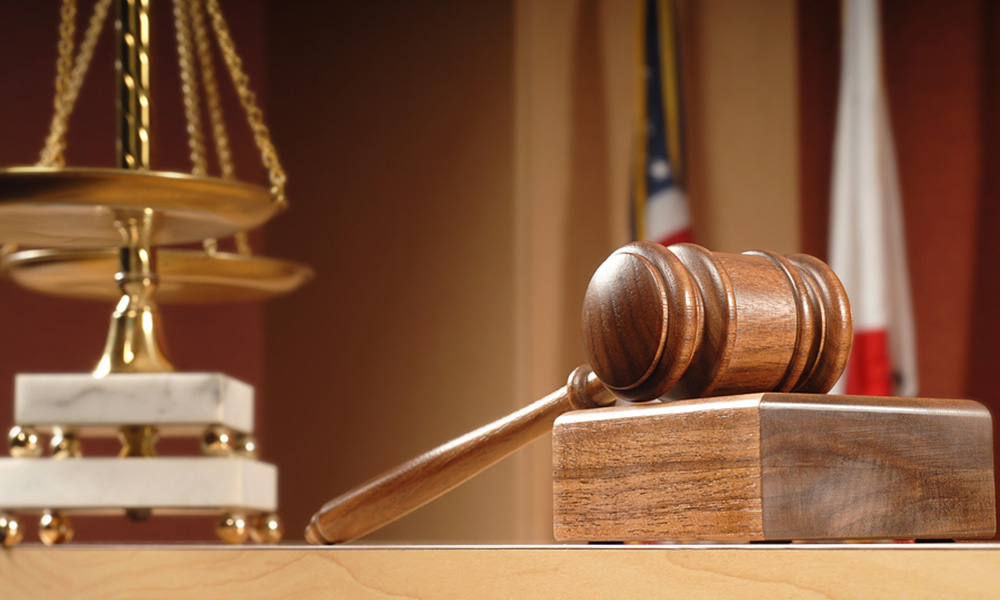 Many people who have been convicted of a crime are sometimes extended the courtesy of probation versus having to go to jail. The rules and laws in New York state are definitive and if it's offered to you, your probation officer will ask you several times if you understand the conditions of your parole. But what happens if you've diligently followed the requirements associated with your trial and made a mistake anyway? A Queens criminal defense attorney is your best first call to make. Together, we can find a solution that will allow you to correct the mistake and continue to avoid spending any time in jail.
What's the Difference Between Probation and Parole?
While both probation and parole are considered in New York as alternatives to going to jail, the big difference is that with parole, one has already been required to serve jail time before he could be considered for an early release. With trial, he is allowed to enter into that without having served any jail time. In both instances, you will be closely monitored and you must adhere to a stick set of compliance guidelines, including checking in at specific times each week or month with an officer of the court. Your probation officer will provide expectations that you must comply with as a condition of your freedom. For example, you will have to report to your probation officer to avoid consequences. Having a Queens County probation violation lawyer in your corner is always encouraged to ensure you receive fair treatment.
What is a Probation Violation Hearing in New York?
If it's suspected you have not maintained the conditions of your probation, a judge or probation officer will decide to reexamine the terms of your trial. It's important to let your probation violation attorney know as soon as you receive notification. A New York criminal defense lawyer can appear at the hearing with you and attempt to renegotiate the conditions so that you can maintain your freedom.
That said, it may not always be possible. In some cases, probation officers may determine that the violation is so serious that it requires them to rescind probation. That is especially true if you have violated the conditions before. We encourage you to reach out to an experienced Queens criminal lawyer as soon as you receive notice of your potential violation. You are certainly entitled to legal representation during these probation violations hearings. Together, we can present evidence, speak to witnesses and provide insight into your unique situation. Ultimately, our goal is to help our clients avoid harsh penalties, including a jail sentence, as a result of their violation. The decision is the judge's and while these hearings are designed to hear both sides, the reality is the judge is the one who makes the final determination.
Depending on your past record, including whether or not you have prior violations of probation, if you have a history of crime and if there are past infractions associated with checking in with your probation officer, you may or may not be given additional punishment at that time. That's why securing an experienced and proactive criminal lawyer is crucial. We have helped negotiate what would have been time spent in jail for community service or other similar options that do not include a single night being spent in a jail cell. Here are a few of the other options David M. Mirsky has secured for his clients:
Queens Community Service – Community service is designed as a form of rehabilitation and even part of the punishment aspects. The goal is to complete your community service per the rules spelled out by your probation officer or the judge. While no one looks forward to spending time doing unpleasant work, it's always preferred to losing one's freedom. Contact our Queens probation violation lawyers to explore whether you might qualify for community service as part of your punitive phase.
Queens Rehabilitation – This is common for those with drug or alcohol addictions or those who have violated the law by possessing them. If your trial violation includes drugs or alcohol, for example, being found in possession of drugs or failing a drug test, your probation officer may order you to rehab. If you refuse, you may wind up in jail instead. We have successfully negotiated substance abuse rehab for our Queens violation clients to ensure they're no longer violating their probation.
Counseling – This is another benefit for those looking to put their pasts behind them. Probation offers will sometimes encourage or a judge may order counseling services, especially if there exists underlying mental or emotional considerations that exacerbate the problems.
Probation Violation Fines – Being ordered to pay fines is customary, but our lawyers often successfully negotiate reduced fines so that our clients have a better chance of avoiding future probation violation charges. In New York, you may face additional fines on top of what you were originally ordered to pay if you've violate trial.
Restitution in Probation Violation Charges in Queen – Restitution is a fine that's paid directly to the victim by the person found guilty of committing the crime. It's not always ordered, but if it is, we can help negotiate a fee structure that allows you to remain in compliance.
Our goal is to eliminate or significantly reduce the potential for jail time for our clients. We then make sure our clients know they can reach out to us at any time. No one's purpose is served when jail is part of the equation but our client feels he has no more "second chances". It can be difficult to muster up faith for a better outcome when you're overwhelmed with the stress of being sent to jail. When it's possible to avoid jail or prison, it's what we do for each and every client.
Unfortunately, there are times when we have no other options available to us and in those instances, a probation officer may require additional time spent on probation, he may send the individual to jail and if he has committed a crime while on probation, it can be difficult to negotiate any future courtesies on a client's behalf.
If you're concerned about the potential for probation violation or if you need legal representation in Queens, we encourage you to contact the Mirsky Law Firm today. If you have been arrested and charged because you have violated probation, submit the online form on this site to speak with our attorneys. Together, we will work to find the right legal solution for your life.