Trial Attorney – Tenaciously Defending Clients Accused of Drug Crimes in Queens County
Queens Drug Crimes Lawyer – Providing Legal Guidance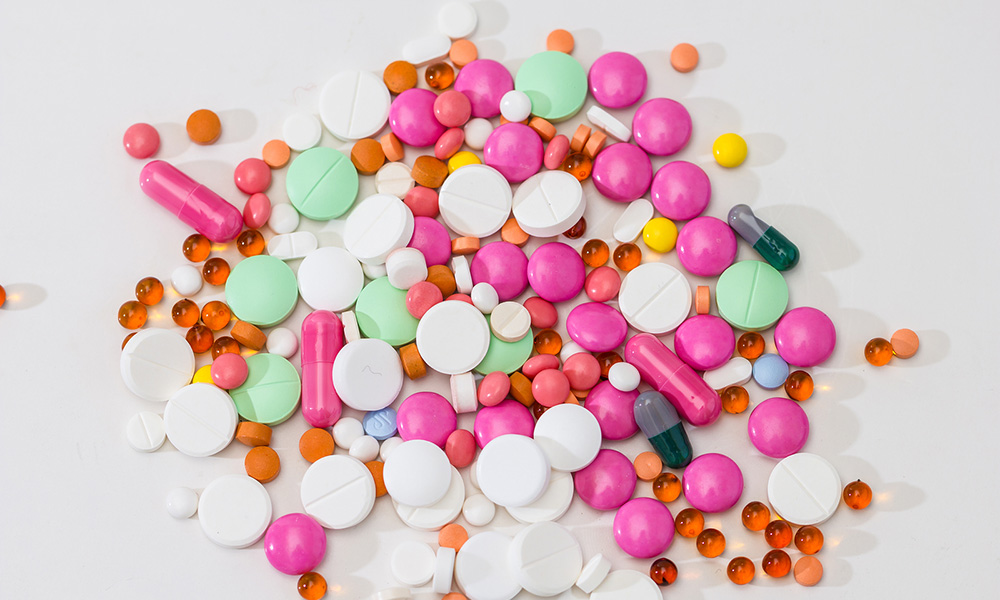 Work with a lawyer who will stand by your side.
The honest and aggressive drug crimes attorneys of Mirsky Law Firm are prepared to fight to trial if needed.
With several positive reviews, we are regarded as one of the best law firms throughout Queens County and the state of New York.
Our award-winning lawyers are frequently referred to as some of the top legal professionals in the five boroughs.
If you've been charged with a crime that includes drug charges in Queens, you need a powerful criminal legal advocate to help you navigate the overwhelming legal system. Criminal defense lawyer David M. Mirsky and his team represent clients from all walks of life – whether they're juveniles or senior citizens – who have been arrested for drug charges. The sad reality is these types of arrests are growing at a rapid pace. Not only are the numbers exploding, but the laws are being changed on what seems like a consistent basis. Certainly, New York has some of the toughest laws on the books, but the types of drugs someone has in his possession at the time of his arrest often determines what types of charges he faces.
What is a Controlled Substance Drug in Queens?
Prescription medicines regulated under the Controlled Substances Act (CSA) are overseen and managed as controlled substances. They are sometimes called controlled drugs or controlled medicines.
There are five schedules, or categories, and their placement is determined by a number of factors, including whether there is a use for their medicinal properties here in the U.S. Other factors include the ease in which they can be abused and other similar considerations. If you are in possession of these drugs without proper authorization (a prescription), odds are, you will face an extensive legal battle that can jeopardize your future, your finances and your freedom.
For those facing drug charges, Queens lawyers may seem alike, but David M. Mirsky has represented clients facing convictions for more than twenty years. He stays current on the ever changing laws; he has an in depth knowledge of how the drugs are classified and how they are prosecuted in Queens' courtrooms. With a dedicated staff that collectively total nearly a century of experience, clients know they are in capable hands when they possession or other face drug charges in Queens.
What is the difference between drug schedules?
The truth is, there are many criminal defense lawyers in Queens and New York as a whole. When you meet with the Mirsky Law Firm, you are not only gaining an experienced and dedicated attorney who is more than capable of representing you and your needs, but you have the advantage of a team effort, all of who are focused on providing every client the protection they need throughout the process. The truth is, a public defender cannot offer the same advantages as law firms in private practice. They are often understaffed, lack needed resources and the public defender's offices are usually the first ones to feel budget constraints. Is that a chance you really want to take, considering the tough New York laws associated with drug charges?
Schedule I Controlled Substances – If you are arrested because you are in possession of marijuana (yes, marijuana), heroin, Ecstasy, methaqualone, peyote or LSD, you are in possession of a Schedule I controlled substance. These drugs are classified as Schedule I because there is no known safe use for them, but the potential for abuse is high.
Schedule II/IIN Controlled Substances – This schedule includes drugs that could lead to a psychological and physical dependence. Further, the addiction potential is high. A few of those drugs, according to the Department of Justice, include Dilaudid, methadone, meperidine, oxycodone (OxyContin or Percocet) and/or and fentanyl. Morphine, opium, codeine and even hydrocodone are also listed as Schedule II drugs.
Schedule III Drugs – Adderall, Dexedrine, Ritalin and methamphetamine are all considered Schedule III drugs. The odds of abuse for Schedule III drugs is lower than its SI or SII counterparts.
Schedule III/IIIN Controlled Substances – These drugs are classified in this way due to their 90 milligrams or less in codeine. Ketamine and some steroids fall into this category.
Schedule IV Controlled Substances – Schedule IV drugs have the lowest potential for abuse or addiction. They include Klonopin, Valium, Halcion, Ativan, Xanax and Soma. That's not to say there is no abuse potential, but rather, a reliance on these drugs is not as common as those in other schedules.
Schedule V Controlled Substances – Those chemicals/substances in this schedule have a lower potential for abuse relative to substances listed in Schedule IV and consist primarily of preparations containing limited quantities of specific narcotics. Examples of Schedule V drugs include cough syrups with less than 200 milligrams of codeine, Robitussin, Phenegrin and ezogabine.
Some drug crimes are classified as a felony, while others are classified as a misdemeanor. Regardless of the charge, you should seek representation from a qualified attorney. A conviction can impact your personal and professional life for years after the legal process is over. It may be difficult to find work, since every business you apply to may not want someone with a drug conviction on their record. It could also be difficult to secure housing or repair personal relationships with your loved ones. Our team of aggressive attorneys can protect your rights and help you navigate through the court system to achieve the best possible outcome.
What if Illegal Drugs Were Found in a Car I Was a Passenger?
While it seems unfair, New York state laws are direct and specific: police officers, other law enforcement officials, and the prosecutor of your case will all assume that when illegal drugs are found, those in the vicinity of the discovery are in possession and are therefore in violation of the law. This is applicable whether it's an automobile or a home. Every person found inside a room or other structure faces charges, including illegal –possession of drugs.
Remember that some controlled substances are illegal and are never prescribed to people. Drugs like heroin, cocaine and methamphetamines are examples. Conversely, the possession of legally controlled substances, usually in the form of prescription medications, is a criminal offense if you don't have a proper legal prescription to possess or consume them.
Regardless of the details surrounding your arrest, don't assume you can handle this on your own. These are serious charges with serious consequences. There is too much at stake to trust your future to someone who hasn't yet gained enough experience or insight necessary to defend these types of cases. Trust your future to a Queens criminal defense attorney and support staff that presents as a solid and seamless team with a shared goal of representing their clients during what's often an overwhelming time in their lives. Don't delay seeking legal guidance from a team with years of experience in criminal law. Please contact the Mirsky Law Firm today by calling 718-412-8322 or filling out the form on this site. You'll meet with our Queens legal team and we'll explore your defense options, answer questions, share concerns and begin to build a solid relationship built on trust and respect.