Brooklyn Speeding Ticket Defense Attorney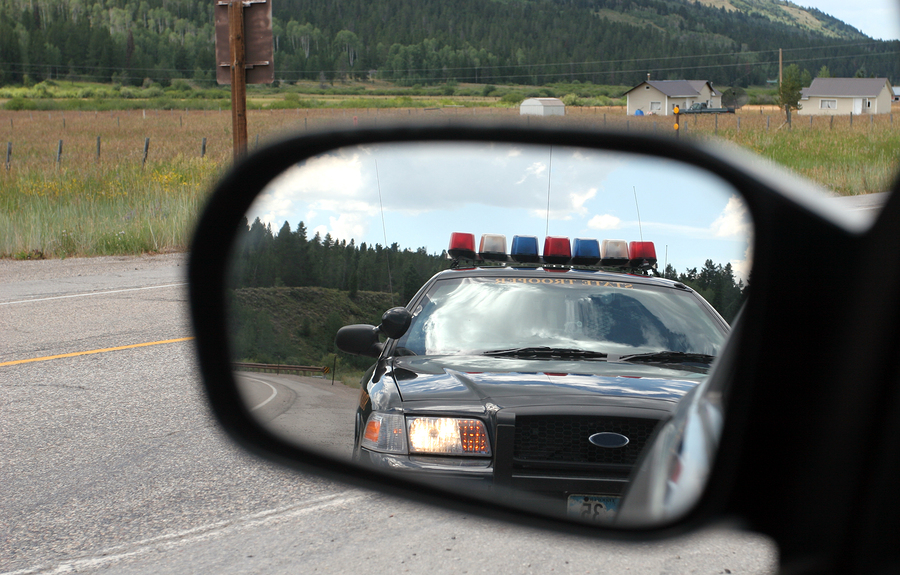 It happens to almost everyone. It's a really nice night or day, the roads aren't crowded, and you're minding your own business, enjoying a beautiful drive, when the red lights come on behind you. You're given a speeding ticket even though you were driving safely in good weather with good road conditions. Where do you turn? If you choose the path of least immediate inconvenience, you'll probably just pay the fine. Don't do it. Paying the fine:
Is an admission of guilt
Adds points to your license
Raises your insurance costs
May impact your driving privileges
May disqualify you for some job opportunities
For many New York drivers, paying the assessed fine might seem like the quickest and "cheapest" route, but this is a common misconception.  Allowing an undeserved citation to remain part of a driving record is like investing in future increased insurance rates, sanctions at work (if the ticket was issued on the job), and/or points on a driving record that could lead to the suspension or revocation of driving privileges.  Instead of investing in future negative outcomes, drivers are encouraged to invest in future positive outcomes by fighting their undeserved charges in court.  This is the only way for drivers to ensure they receive all the benefits of their rights under the law, rights that drivers who give in and pay their fines don't get the benefit of.
Let's say you choose to contest your speeding ticket. In Brooklyn and in every other jurisdiction in the United States, you have a constitutional right to represent yourself in any court of law. But most of us are not trained to cross-examine a police officer face-to-face in a courtroom, especially if the officer has been in court repeatedly and knows how to articulate a case. Examining witnesses – particularly experienced witnesses – is best left to someone who has the professional training to do it properly: an experienced Brooklyn speeding ticket defense attorney. Without the help of an experienced speeding ticket attorney, you are bringing the equivalent of a knife to the equivalent of a gunfight. Even for something as relatively insignificant as a speeding ticket, it's always best to have the very finest legal counsel available.
The Mirsky Law Firm believes that everyone has a right to the best legal representation possible. With over twenty years of experience, David M. Mirsky has the reputation and skills to fight your ticket. His team of Brooklyn speeding ticket defense attorneys has more than eight decades of combined experience. David Mirsky is well-versed in the procedures and tactics necessary to succeed in speeding ticket and moving violation cases.
By hiring the Mirsky Law Firm to fight your speeding ticket, you will receive the best legal representation. David Mirsky is an experienced Brooklyn speeding ticket defense attorney who will fight aggressively on your behalf to avoid the assessment of any fines or points. He will even appear in court on your behalf, relieving you of the need to appear before a judge.
New York Speeding Laws
Virtually every law enforcement agency in the state of New York enforces speed limits every day. The police identify traffic corridors where speeding is common, and enforcement is often heightened at peak traffic times and on holidays. The penalties for speeding in New York – if you don't fight the ticket – include:
for up to 10 mph over the limit, a $90-to-$150 fine and no more than 15 days in jail
for 10 to 30 mph over the limit, a $180-to-$300 fine and no more than 30 days
for more than 30 mph over the limit, a $360-to-$600 fine and no more than 30 days
for "excessive and inappropriate" speed, a $45-to-$150 fine and no more than 15 days
3 points are added to your license for driving up to 10 mph over the limit.
4 points are added to your license for driving 11 to 20 mph over the limit.
6 points are added to your license for driving 21 to 30 mph over the limit.
8 points are added to your license for driving 31 to 40 mph over the limit.
11 points are added to your license for driving more than 40 mph over the limit.
Keep in mind, fines are doubled for speeding in construction zones. If you have 3 or more speeding violations in an 18-month period, your license will be revoked. Your auto insurance rates will go up, and if driving is part of your job, you may face some additional trouble. Always fight a speeding ticket; never just plead guilty and pay the fine. In New York, if you are cited for speeding or for any other traffic violation, get legal help at once and speak to an experienced Brooklyn speeding ticket attorney.
Out-of-State Tickets
In the U.S., 45 states participate in the Interstate Driver's License Compact (IDLC), an agreement to share information about traffic offenses. The ticket you get in Vegas doesn't stay in Vegas; it also shows up on your driving record here in New York. Only Georgia, Massachusetts, Michigan, Tennessee, and Wisconsin are not a part of the IDLC. If the penalty for the traffic violation is stiffer in your home state than in the IDLC state where you were ticketed, you may face an additional penalty when you get home. For example, if you have points on your license from previous tickets, an out-of-state speeding ticket may put you over the point limit for a driver's license suspension. If you don't pay the ticket, the state that ticketed you may ask your home state to suspend your driver's license, or you may be stopped from renewing your license.
Hire A Brooklyn Speeding Ticket Defense Attorney
Selecting the right Brooklyn criminal defense attorney substantially affects the results of any case. In Brooklyn, the superior selection for a Brooklyn speeding ticket defense attorney is the Mirsky Law Firm. For more than two decades, the Mirsky Law Firm has successfully defended clients facing speeding tickets and other moving violations in Brooklyn courts. Brooklyn judges and prosecutors know about our experience and tenacity; we are well-known for our willingness to fight the D.A. The Mirsky Law Firm has emerged as the firm to call if you get a speeding ticket in Brooklyn. Call us at 516-299-6187 or 888-999-7152 or fill out the form in the left column on this page, and we'll arrange for a free evaluation of your case and suggest the best course of legal action. Don't wait – contact our office and speak with an experienced Brooklyn speeding ticket defense attorney today.