Brooklyn Criminal Defense Attorney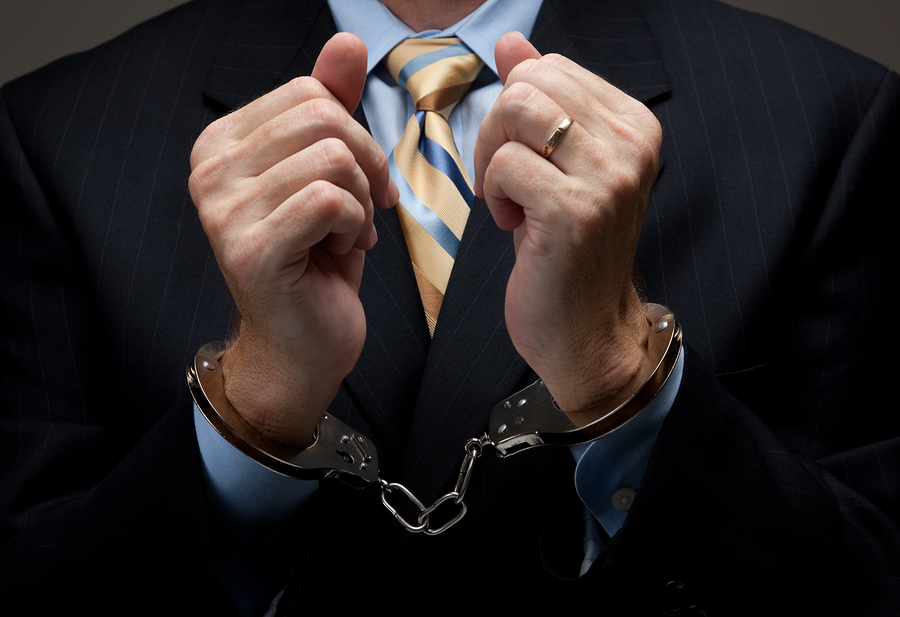 Brooklyn residents and visitors charged with a crime will need a Brooklyn criminal defense attorney who has a record of winning similar cases and successfully guiding clients through the sometimes-baffling New York court system. Don't risk your freedom and resources on an untested attorney. You'll also need a criminal defense attorney who handles your case personally rather than a large firm where no one knows your name and you become just another case number. David M. Mirsky is a Brooklyn criminal defense attorney who represents clients facing misdemeanor or felony charges in Brooklyn and other New York-area courts.
With the Mirsky Law Firm, you'll have a powerful friend on your side. With substantial courtroom experience and trial success, David Mirsky offers every client the professional, high-quality defense that defendants need when they face criminal charges. David has dedicated more than two decades of his career exclusively to criminal defense in New York. He has an exceptional perspective and unique insight into New York's laws and judiciary system. David rarely advises clients to take plea bargains; he will fight for his clients and win the best possible case result, regardless of what it takes. The Mirsky Law Firm has more than eighty years of joint experience defending Brooklyn residents and other New Yorkers who face criminal charges. The firm represents clients charged with:
Drunk driving
Domestic Violence
Traffic Offenses
Drug Offenses
Arson
Armed Robbery
Assault and Battery
Homicide
White Collar Crimes
Other Criminal Charges
New York Law
Each crime that a person can be charged within the confines of New York law, as in every jurisdiction, consists of separate, but each very important, elements. An element of a crime is an essential factor that must be present in order for the crime to exist. Failure of the prosecution to prove an essential element of a crime always results in a verdict of not guilty. When a crime requires the presence of 10 elements, having eight or nine elements will not suffice to find criminal conduct. Each and every element must be met in order for the prosecution to show that a crime was committed.
In order for the prosecution to show that the crime has actually been committed, it will have to show, beyond the shadow of a doubt, that each individual element has been met.
Average citizens without an in depth understanding of New York law often become frustrated with the conclusions which courts reach. When it comes to missing elements, they might say, "But he did everything else…he must be guilty of something!" This might be true, but when laws are passed and allowed to stand, it is not the job of the criminal suspect to prove he is innocent in light of the circumstances, it is the job of the state to show that all required elements of a crime have been met.
If You Commit A Felony
If you are charged with any felony on Long Island or in New York City, you will need serious legal help as quickly as possible. Immediately contact an experienced Long Island criminal defense attorney. When you are convicted of a felony in the state of New York, you lose many of your basic rights and privileges including:
the right to vote
the right to own a firearm
the right to sit on a jury
the right to most welfare and housing benefits
and in many cases, the right to drive
An "indeterminate" sentence in New York is a felony sentence with a minimum and maximum term; the minimum term cannot be less than a year and the maximum term cannot be less than three years. An indeterminate sentence is served in a New York state prison. After an offender has served the minimum term, he or she becomes eligible for parole. A "definite" sentence is served for a precise length of time of a year or less. A definite sentence is served at a local jail facility. Definite sentences are imposed for misdemeanors, violations that require jail time, and some felonies that do not require prison sentences. Determinate" sentences are sentences imposed for violent felonies. A determinate sentence is a fixed period of time served in a state prison. If a person has a prior felony conviction, it will affect the type of sentence he or she receives for a new felony conviction.
Any felony conviction in New York will damage your ability to find work and even to find housing in the future. If you are a professional, your professional license will be at risk. If you are accused of any felony on Long Island, in the five boroughs, or elsewhere in the state of New York, get the legal help you are very much going to need. Contact an experienced Long Island criminal defense attorney promptly.
Selecting An Attorney
How do you select the right attorney? First of all, when you're charged with a crime, you must be represented by a criminal defense lawyer. Don't call the family law attorney who handled your divorce or the business attorney who reviews your company's contracts. Criminal defense is a highly specialized and rapidly changing field of law. If you're charged with a felony, you may be trusting your attorney with your life.
A criminal defense attorney should have substantial experience, but just because someone was admitted to the bar in 1994 doesn't mean that he or she has "twenty years of experience." Experience means experience representing defendants like you and handling cases like yours. It means experience advocating at trial, in front of juries. While past results are no guarantee of future results, when you're charged with a crime, you also need a defense attorney with a record of success. Candidly, success trumps experience. An attorney practicing ten years who regularly wins dismissals and acquittals is preferable to an attorney who's practiced thirty years and routinely recommends that clients accept reduced sentences.
Don't go "lawyer shopping." If you're facing cancer, you don't look for a discount oncologist. If you're facing prison, you can't settle for a discount lawyer. If you do, you'll inevitably hire an attorney who tells every client to settle for a plea bargain – advice you could get for free. A good lawyer costs more because a good lawyer does more work. Finally, of course, you need someone that you like and trust. If you're charged with any misdemeanor or felony in or near New York City or Long Island, talk with an experienced Long Island criminal defense attorney as quickly as you can.
Brooklyn criminal defense attorney David M. Mirsky assumes that an aggressive, proactive defense is imperative to your case. He believes that a client-attorney relationship is established on personal trust, and he works to put clients at ease. He takes all calls personally to guarantee that clients possess the information they need about the charges they face. David Mirsky will be at your side with the finest legal advice and representation from the beginning of your case until its conclusion.
The Mirsky Law Firm has the background and skills you need regarding local, state, and federal laws. David Mirsky collaborates with a skilled team of experts and investigators committed to helping you. He has successfully defended clients at both the trial and appellate levels. He thoroughly commits himself to reviewing the facts of your case and works right at your side to fashion the strongest possible defense.
Hire a Brooklyn Criminal Defense Attorney
When you are charged with a crime, you'll want a seasoned, veteran Brooklyn criminal defense attorney with a proven track record of courtroom victories. With years of courtroom practice, we have familiarity with the courts and the legal skills you need if your case goes to trial. We are aggressive litigators who don't back down. We have successfully defended hundreds of clients facing felony and misdemeanor charges, and that success has made us a well-recognized name in New York legal circles. Judges and prosecutors in New York know about our tenacity. The Mirsky Law Firm has emerged as the go-to law firm to call if you are charged with a crime.
Selecting the right criminal defense attorney substantially affects the result of your case. Any good criminal defense lawyer will safeguard your rights and develop a defense, but you need a leading law firm with expertise and skill in fighting prosecutors and trying cases. In Brooklyn, the best choice for representation is the Mirsky Law Firm.
Call us today, or complete the form in the left column on this page, and we'll arrange a free consultation to discuss your case in detail and recommend the best legal course of action. Don't risk your freedom! We believe in our clients and will fight hard for them regardless of the charge. Call us at 516-299-6187 or 888-999-7152 today.