New York City Criminal Defense Attorney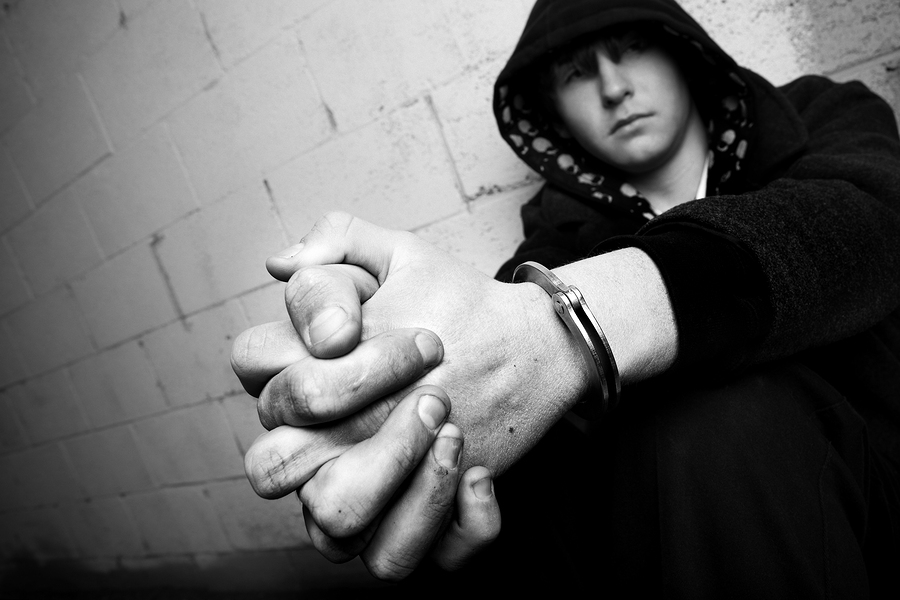 If you are charged with a crime in New York City – whether rightly or wrongly – you will need an experienced New York criminal defense attorney to protect your legal rights and defend you against the charges and accusations. With more than two decades of criminal defense experience, New York City criminal defense attorney, David Mirsky will work for the best possible resolution to your case. Getting arrested and being charged with a crime can be terrifying. Your worries about your future can be overwhelming, too. The criminal justice system can be quite impersonal, and the District Attorney's job is to convict you and maybe even put you behind bars.
But with help from the Mirsky Law Firm, you'll have a savvy, experienced New York City criminal defense attorney on your side. With extensive courtroom experience and a number of trial successes, New York City criminal defense attorney David Mirsky provides his clients with the high-quality, aggressive defense that you'll need if you should ever face criminal charges. David has spent more than twenty years exclusively practicing criminal defense in New York. He has unique insights and a rare personal perspective into New York's often-confusing laws and courtrooms. David rarely suggests that his clients accept plea bargains; he fights for them and wins the best possible result, whatever it takes. The Mirsky Law Firm has over eight decades of joint experience defending New York City residents and visitors confronting criminal charges. The firm represents clients charged with:
Domestic Violence
Drunk driving
Drug Offenses
White Collar Crimes
Traffic Offenses
Arson
Armed Robbery
Assault and Battery
Homicide
Other Criminal Charges
An aggressive, proactive defense is an absolute necessity to your case, and David Mirsky knows this. He also knows a good client-attorney relationship is established on personal trust, and he works to ease his clients' anxieties. David takes all of his clients' calls personally to guarantee that they have the information they need about their cases. New York City criminal defense attorney David Mirsky will work for you and provide you with the finest legal counsel and defense representation from the start of your case until its conclusion.
Types of Crimes in New York
The state of New York separates transgressions of the law into three types. Violations are the least serious transgressions; these are non-criminal offenses that can be punished by up to 15 days in jail. Simple disorderly conduct is an example of what New York classifies as a "violation." Being convicted of a violation does not create a criminal record, because New York does not consider "violations" to be "crimes."
However, the other two kinds of transgressions against New York laws, felonies and misdemeanors, indeed are considered crimes and do create criminal records for those convicted. Possession of small amounts of drugs, criminal mischief, and soliciting a prostitute are the kinds of crimes that New York considers misdemeanors. New York also further separates misdemeanors into two classes: Class A misdemeanors are considered more serious, and class B misdemeanors are considered less serious. If you're charged with a misdemeanor in New York, it probably isn't going to ruin your life, but you do need to take it seriously.
Felonies are the most serious crimes. Felonies in New York include murder, rape, sale of narcotics, grand larceny, burglary, and other serious crimes. New York further divides felonies into five classes, from the most serious crimes (Class A felonies) to the least serious felonies (Class E).
You'll want a seasoned, veteran New York City criminal defense attorney with a proven track record of courtroom victories if you are charged with a crime. The Mirsky Law Firm has emerged as the go-to law firm to call if you are charged with a crime in New York City.
What To Do If You're Arrested
When you are arrested by the police, no matter in a public place, the street, or your home, you can expect:
To be handcuffed
To be placed in the police car and taken to the station
Police are only required by law to read you your Miranda Rights if they plan on questioning you further. However, this does not change the fact that they can use anything they hear you say, whether to them directly, on the phone, or to another inmate, against you. It is your 5th Amendment right to remain silent. Use it! Be sure to mention right away that you want to enlist the help of a lawyer. Servicing the Long Island, New York, Mineola, Suffolk County and Nassau County area, we fight for you! Have questions about your case? Call us at Mirsky Law!
What is Probable Cause?
In a criminal case in the state of New York, a probable cause hearing is conducted prior to a trial. The state's burden at a probable cause hearing is simply to demonstrate that there is "probable cause to believe" that a crime has been committed and that the defendant has committed it. If the court is persuaded that such probable cause exists, the case will proceed. However, if the court doesn't find that there is probable cause to believe that a crime was committed and that the defendant committed it, the charge will be dropped and the suspect will be released. If you're charged with a crime on Long Island or in any of the five boroughs, don't wait to contact an experienced Long Island criminal defense attorney. Do it as quickly as possible.
At a probable cause hearing, the state may attempt to establish probable cause by introducing forensic and physical evidence and witness testimony. Also during a probable cause hearing, the normal rules of evidence may not apply, since a criminal trial isn't formally taking place. For example, hearsay testimony is inadmissible in a criminal proceeding, but it may be allowed in a probable cause hearing. If the state cannot present sufficient evidence to take the case to trial, then the charges can be dropped. It is important to understand that a probable cause hearing does not decide if a defendant is guilty or not guilty. The judge at a probable cause hearing will simply determine if probable cause exists to conduct a trial.
Innocent Until Proven Guilty
New York's criminal laws are written in a way that give the suspect the benefit of the doubt. They are written in a way that requires the state to prove that the suspect has committed a crime, and not in a way that requires the suspect to prove that he or she did not commit the crime.
The term "beyond a reasonable doubt" means that a criminal suspect cannot be convicted unless the state presents solid evidence, that proves beyond a reasonable doubt, that an offense has been committed and that it was in fact the suspect / defendant who committed the offense. In New York and everywhere else in the United States, you are innocent until proven guilty. While a prosecutor works to prove your guilt, we stand by you with a strong and persuasive defense. We never stop fighting for our clients, no matter what accusations you face. New York City criminal defense attorney David Mirsky works alongside a skilled team of investigators and experts dedicated to helping you. At both the trial and appellate levels, he has successfully defended clients by working at their side to develop the strongest possible defense strategy.
Hire a New York City Criminal Defense Attorney
Selecting the proper defense attorney significantly affects your case. Every good criminal defense lawyer will safeguard your rights and craft a defense, but you need a prestigious law firm with expertise and proficiency in trying cases and fighting prosecutors. In New York City, the choice for representation is the Mirsky Law Firm.
Call our New York City criminal defense attorneys today, or fill out the form in the left column on this page, and we'll set up a free legal consultation to discuss your case in detail and decide on the best course of action. Don't risk your freedom or your future! We believe in our clients; we fight hard for them regardless of the charge. Call the Mirsky Law Firm at 516-299-6187 or 888-999-7152 today.