Nassau County Criminal Defense Attorney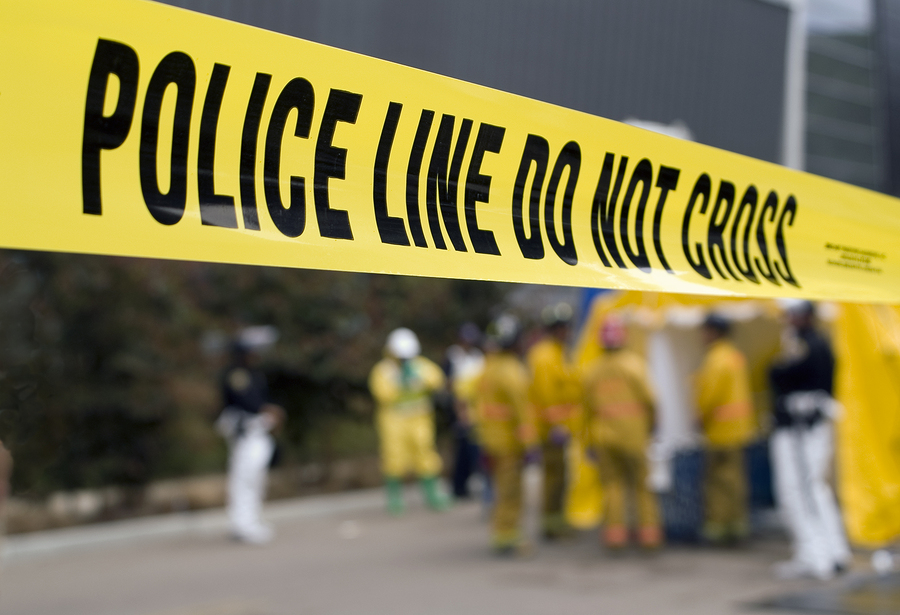 A criminal conviction can destroy your freedom and your future and can devastate your family. If you are charged with a crime – whether rightly or wrongly – you will need an experienced Nassau County criminal defense attorney to protect your legal rights and defend you against the charges and accusations. It can be terrifying to be arrested and charged with a crime. Just worrying about the outcome can be devastating. Additionally, the criminal justice system can be extremely impersonal, and the District Attorney's job is to prosecute you and convict you of the crime.
When you're arrested and charged with a crime, the Nassau County criminal defense attorneys at the Mirsky Law Firm can be powerful friends to have on your side. With decades of substantial courtroom experience and trial success, David Mirsky provides each of his clients with the professional, high-quality defense that defendants need when confronting serious charges. David has dedicated more than twenty years to criminal defense in New York, so he has an extraordinary perspective and matchless insights into New York's often-confusing legal and court system. He rarely advises his clients to agree to plea bargains; David will fight for his clients and win the best possible result, without regard to what it takes to win. The Nassau County criminal defense attorneys with the Mirsky Law Firm have more than eight decades of combined experience representing Nassau County residents and other New Yorkers facing criminal charges. The firm represents clients charged with:
Armed Robbery
Assault and Battery
Homicide
White Collar Crimes
Drunk driving
Domestic Violence
Traffic Offenses
Drug Offenses
Arson
Other Criminal Charges
The Mirsky Law Firm has all the background and skills any client may require.  Nassau County Criminal Defense Attorney David Mirsky works with a skilled team of experts and investigators. He successfully represents defendants at both the trial and appellate court levels. David thoroughly commits to reviewing the facts of your case and working at your side to develop the best possible defense.
Nassau County criminal defense attorney David M. Mirsky knows that a forceful, active defense is essential to winning your case. He also knows client-attorney relationships are based on personal trust, and he works to make clients as comfortable as possible. When you're his client, David takes your calls personally to guarantee that you understand the law, the case, and the charges against you. David Mirsky will be at your service with the highest-quality advice and legal representation from the start of your case until its culmination.
Why You Need An Attorney
The legal system is extremely complicated, yet people still try to represent themselves, and in the United States, we have that right. However, if you're charged with a crime that's punishable with a jail or prison sentence, you need to get help from a professional. A criminal proceeding simply has too many complications, and the people who try to act as their own attorneys can easily end up behind bars. A good criminal defense lawyer can actually save you money in the long run; the cost of a criminal conviction in some cases can be astronomical. And while no attorney can ever guarantee a result in any particular criminal case, if you're charged with a crime, your best hope for justice is a seasoned criminal defense lawyer. If you're charged with a crime anywhere in or near the five boroughs, Nassau County, or Suffolk County, call an experienced Long Island criminal defense attorney immediately.
Frankly, the criminal justice system makes it impossible to represent yourself competently no matter how smart or educated you are. Every case is unique, and only a trained specialist can offer the comprehensive defense representation that every defendant needs. Criminal defense attorneys negotiate with prosecutors for lower charges and reduced sentences; suggest sentences to match a client's specific needs; and help defendants cope with anxiety, embarrassment, and fear.
Good defense attorneys also know the legal rules and principles that persons who represent themselves simply will not know. Defense attorneys are familiar with the local courts, local judges, and local prosecutors. Defense attorneys are trained and experienced at examining witnesses, conducting legal research, and working alongside investigators and other experts.
In New York, as in every other legal jurisdiction in the United States, a person who cannot afford legal counsel is assigned counsel by the government. These assigned attorneys are known as "public defenders".
Although many public defenders do their best to represent the interests of their clients, many are simply too overworked and under too much pressure to give their clients the attention they deserve.
Those who have had to deal with public defenders in the past will no doubt agree that most public defenders often appear to worry more about helping the court clear up its own schedule and backlog than helping clients present a competent and diligent defense. This sentiment is no doubt due to the fact that many public defenders, especially in crowded courts, will try to get their clients to plead guilty to lesser serious charges in order to avoid litigation for the more serious. While this may do wonders for court backlogs, it often denies citizens several rights, like the right to a trial by jury and the right to cross examine accusers.
Suspects who work with an attorney are more likely to avoid more serious legal trouble because defense attorneys can usually see right through a prosecutor's tactics. The attorney will speak on the suspect's behalf to argue why the prosecution has a poor case for the charges specified, and will usually attempt to negotiate a more favorable outcome for the accused assuming that the defense attorney is unable to have all charges dropped.
One degree may not sound like much to the person accused of an offense, but the ultimate consequences between a first degree offense and a second, third, or fourth degree offense can total several years and hundreds to thousands of dollars in fines. In other words, the lower the degree of offense, the more fines and time behind bars that a suspect faces – first degree offenses, in New York, are the most serious, no matter the classification of crime.
If you're accused of a crime in New York, being smart probably won't help. Be wise instead. If you face a criminal charge, arrange at once to speak with an experienced Nassau County criminal defense attorney.
Hire a Nassau County Criminal Defense Attorney
If you are charged with a crime in Nassau County, you'll need a Nassau County criminal defense attorney with a long, prestigious history of courtroom successes. With decades of courtroom practice, we have familiarity with the Nassau County courts and the legal skills you'll need should your case go to trial. We are aggressive and we don't back down. We have successfully defended hundreds of clients facing felony and misdemeanor charges, and that success has made us recognized and respected in New York legal circles.
Selecting the right Nassau County criminal defense attorney substantially affects the result of your case. Any good Nassau County criminal defense attorney will protect your rights and craft a defense, but you need a leading law firm with expertise and proven skill in fighting prosecutors and trying cases. New York prosecutors and judges know our tenacity. We are the Nassau County criminal defense attorneys to call if you are charged with a crime. In Nassau County, the superior choice is the Mirsky Law Firm. Call us at 516-299-6187 or 888-999-7152 today!
Call us or fill out the form in the left column on this page, and we'll arrange for a free evaluation of your case in detail and suggest the best course of legal action. Don't risk your future! Contact us today.